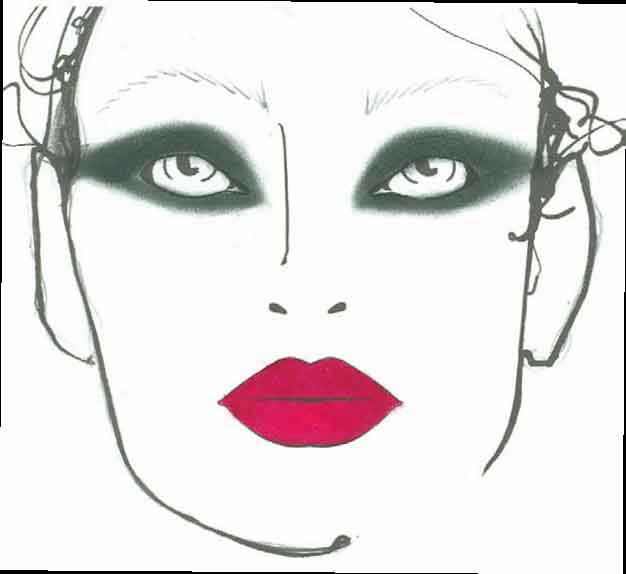 Oh, how I wish I could claim to have coined the term, "Rougeoir"! In fact… wouldn't that make a great blog name? But no… Charlotte Tilbury used it to describe the makeup on the runways at LAMB!
"The feeling was 1930's prostitute – trampy, smoky eye, deep 'rougeoir' lips and beautiful pale skin."
– Charlotte Tilbury
Want the look? Here's your "how-to"!
EYES:
Eye Kohl in Sm older and Fluidline in Blacktrack- blended and smudged around and into the eyelid for a feline-shaped eye
Lip Treatment – dabbed on eyelid over eye kohl for a wet look effect
FACE:
Face and Body Foundation – Applied all over face to give pale, doll-like skin
LIPS:
Lipmix in Crimson (PRO only) and Burgundy – Blended together and applied to the lip
Lip Pencil in Burgundy – app lied around the lip to give an over-drawn shape to the mouth
The products listed above can be purchased at MacCosmetics.com.