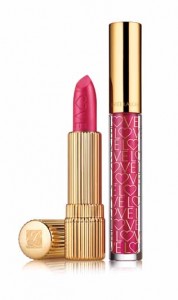 Giving the gift of color is can be tough, and I don't know too many men who surprise the women in their life with a lipstick.  In an environment where budgets are pinched, the gift of makeup will be more welcome than ever by the women in your life… particularly this luxe line by Estee Lauder.
For Valentine's Day 2010, Estee Lauder has introduced the most delicious collection of rosy pinks and cherry reds… and this amazingly giftable selection just may convince men that lip-color can be romantic!  After all, each tube of product proclaims a message of love!
Cherry Kiss Kissable Lip Gloss (swatch at left):  I love this shimmery gloss for it's seasonless glamour.  The deep magenta shade is equally chic in the blustery winter, or for cruise.  If you live in Minneapolis, but have a tropical destination in your future, this limited-edition gloss is an excellent choice!  Kissable Lip Gloss is available in four colors:  Cherry Kiss, Pink Kiss, Coral Kiss and Sweet Kiss.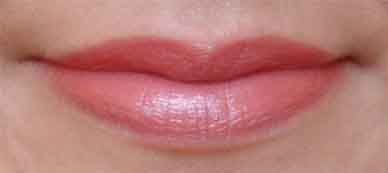 Coral Kiss Signature Hydra Lustre Lipstick (swatch at left):  This super pale shade of pink is blended with a golden-hued pale coral.  Coral Kiss is a beautiful shade selection to usher in Spring.  The lipstick itself is engraved with the word "LOVE" on each side, so every time she twists it to apply… she'll be reminded of your feelings for her!  Hydra Lustre Lipstick LOVE is available in 12 limited-edition colors:  Coral Kiss, Chelsea Rose, Rich Berry, Radiant Wine, Lustrous Pink, Portofino Coral, Cherry Kiss, Lush Rose, Radiant Rose, Pink Kiss, Spanish Red and Perfect Pink.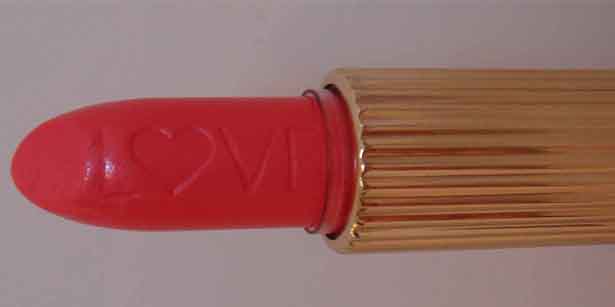 What great alternatives to the standard box of chocolate.. and SO much more useful! 
Retail price is $19.50 per signature lipstick and $18 per kissable lip gloss.
Click HERE to shop at EsteeLauder.com
Click HERE to buy Estee Lauder at Nordstrom online.
Click HERE to shop Estee Lauder at Macy's
.
The author of Raging Rouge received press samples for purposes of this makeup review / product review.  For more information on sample policies, please click HERE to read my full disclosure statement.