MAC's Semi-Precious eye shadow collection contains an eye-candy array of vivid shades laced with a gleaming of-the-moment metallic finish.
This soccer-mom type plans to reserve these for the Fall season, but those of you with more active social lives can dip into MAC Semi-Precious asap.  Date night?  Hitting a few clubs?  I couldn't imagine a more nightlife-worthy collection of eye shadow.
I'm particularly enthralled with Dark Indulgence, a forest green/black combo with a golden sheen.  My plan is to replace my plain black shadow with Dark Indulgence for an updated smoky eye!
The marbled appearance of these multi-hued shadows is gorgeous, but also functional.  The colors swirl together to create the most unique multi-dimensional effect.
Scroll down for more Semi-Precious photos!
Retail price is $20 per shadow.
Click HERE to shop at MAC online.
Click HERE to buy MAC at Nordstrom online.
Click HERE to shop MAC at Macy's
.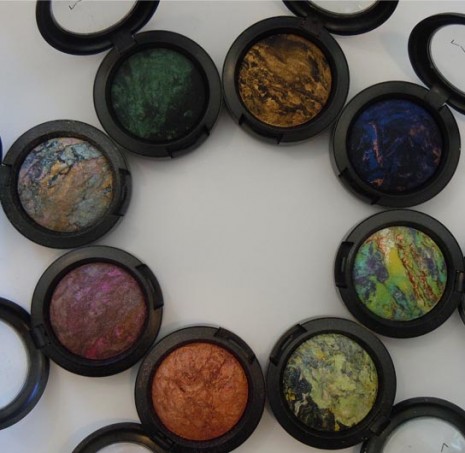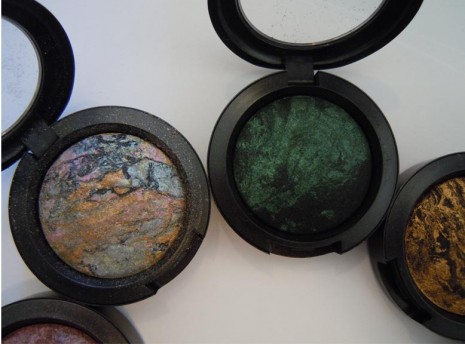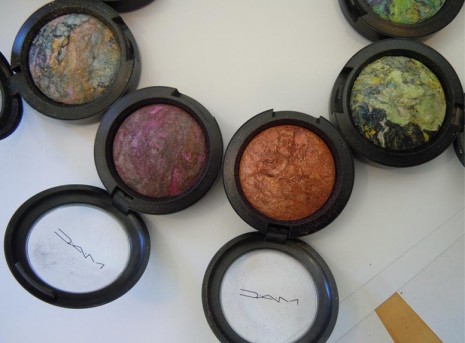 The author of the Raging Rouge Beauty Blog received press samples for purposes of this makeup review / product review. For more information on sample policies, please click HERE to read my full disclosure statement.