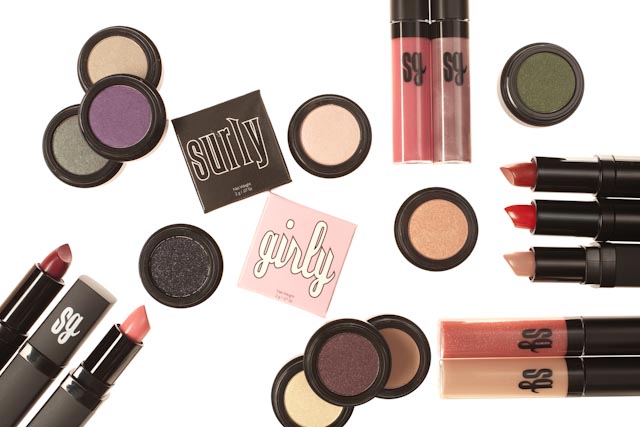 Every woman has a touch of multiple personality.  Perhaps that dagger tattoo on your shoulder blade is covered with a fuzzy pink cardigan by day.  Perhaps you take the kids to school in a boxy, navy-blue Volvo, then roar down country roads with hubby on a Harley come Saturday.
Whatever your taste, you'll find a makeup fit with Surly Girly!
This collection of pigment-rich shadows, creamy lipsticks, and mineral-based glosses will win your heart.  Feeling patriotic, US citizens?  From packaging to product, the Surly Girly line is made in the USA!
Deep smoky blacks, pale ballet-slipper pinks… I'll be featuring individual colors from this line in the future, but in the meanwhile, do check out the recently-redesigned Surly Girly website, and shop the collection!
Click HERE to head to the Surly Girly website. Don't forget to sign up for the Surly Girly email newsletter! Each week, color recommendations for Surly or Girly looks are emailed out, and you get an additional discount if you choose to buy them!