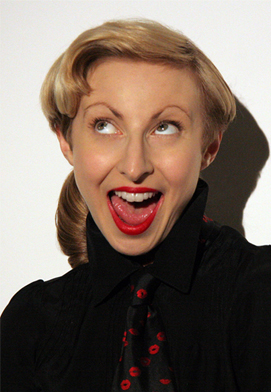 Poppy King addicts, rejoice! She's back with Summer tips and tricks for Raging Rouge readers to enjoy!
Q: Many women prefer to keep makeup light and natural during the Summer months. What Lipstick Queen products can help us achieve that natural look?
A: Saint Natural and all the Oxymoron Matte Lip Glosses shades are very subtle and flattering and perfect for that "no make up" make up.
Q: What is the best way to shield the lips from the scorching sun?
A: Sunscreen and a hat!! Plenty of fluids as well.
Q: What are some tricks to prevent lipstick from bleeding into fine lines?
A: Instead of lip liner..try blending concealer around the outside of your lips before applying your lipstick.
Q: What Lipstick Queen shades do you recommend for this Summer?
A: The Shine glossed are fab for hot summer nights! Saint Pink, Coral, Red and Rose are gorgeous for the day and all easy to wear with minimal make up.
Q: Poppy, you seem to have your fingers firmly on the pulse of the beauty market. What will be the hot lip color come Fall?
A: Thank you! The hot lip colors for Fall are very, very deep shades but in sheer formulations. Think stains.
Q: Can we expect any new product launches from Lipstick Queen for the Autumn season?
A: Absolutely! I have something coming for Autumn that is unique, gorgeous, wearable and right on trend! Stay tuned.
Click HERE to shop Lipstick Queen products online, or head to Barneys!