This time of year always reminds me of returning to college. I was so lucky to attend the University of Maryland at College Park. Not only did I get a great, well-rounded education, but the campus itself was simply picturesque. If you imagined what a University should look like, you'd imagine Maryland.  It was simply a wonderful place to be.
When it came to packing, I wasn't yet very experienced.  Today I pride myself on packing light, but during my college days I packed EVERY SEASON to bring with me to school in August. My tiny little closet was so packed with clothing from tees to sweaters I could barely move them around.  Rookie mistake, for certain!  It will come as no surprise that I also packed a pink Caboodles case filled with makeup, and adorned with my sorority letters. How I loved that case and the makeup inside!
The one thing I didn't pack? Personal care items.  It became a ritual of mine that I would trek to the local drugstore to stock up on back to school beauty essentials.  I'd usually impulse-buy an item or two from the cosmetics department, but mostly the trip was for personal care essentials like shampoo, conditioner, soap, and razors. During these trips, I always grabbed a bag of Schick® disposable razors, and have in fact used the Schick® brand for a large portion of my life.
I started using Schick in my teen years, simply because that's what my father used. Dad's razors were way better than any of the "pink" options available in the 80s and 90s, so I'd swipe a razor or two from his bag for my own bathroom. Once I moved out, I started buying them for myself!  My main reason for using his razor was that it didn't nick the skin as often as the girlie razors do.  To this day, I still use men's razors to shave my legs.  I can't even tell you the last time I've cut myself, it has been that long!
I agreed to do a "back to school" shopping trip for Schick, and hit the local Dollar General store on a glorious sunny day.
Inside the store, I spied two Schick Xtreme3 options that I wanted to try. The Schick® Xtreme 3® Ultimate Razor, and the Schick® Xtreme 3® Ultimate Razor Sensitive. Both were REALLY inexpensive at around $5 per pack.  Since I reuse razors until they are dull one of these packs could easily last me for a couple of months.
The Schick® Xtreme 3® Ultimate Razor included 5 blades.  I have to admit I'm loving this razor.  The head of the razor flexes to hug every curve.  It's a fantastic design, especially for tricky knees!
The Schick® Xtreme 3® Ultimate Razor Sensitive pack included three full razors.  They also contain aloe, to soothe skin that is irritated during the shaving process.  Brilliant!
Perhaps one of the best things about shopping for Schick is the fact that it is easily incorporated into your back-to-school shopping run!  While I'm not going back to school this year, my boys certainly are.  I was able to add my Schick items to a cart filled with composition pads, pencil pouches, and other supplies for my kids!
The Schick Razors I sampled for this post were budget-friendly, effective, and perfectly portable!
PS, I found an awesome BOGO coupon at Dollar General for this purchase!  Or keep your eyes peeled for a steals at Meijer, Rite Aid, Ahold, or Kroger using Coupons.com!  For more information about Schick products, CLICK HERE to visit Schick.com.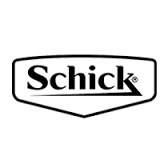 This is a sponsored conversation written by me on behalf of Schick®. The opinions and text are all mine.