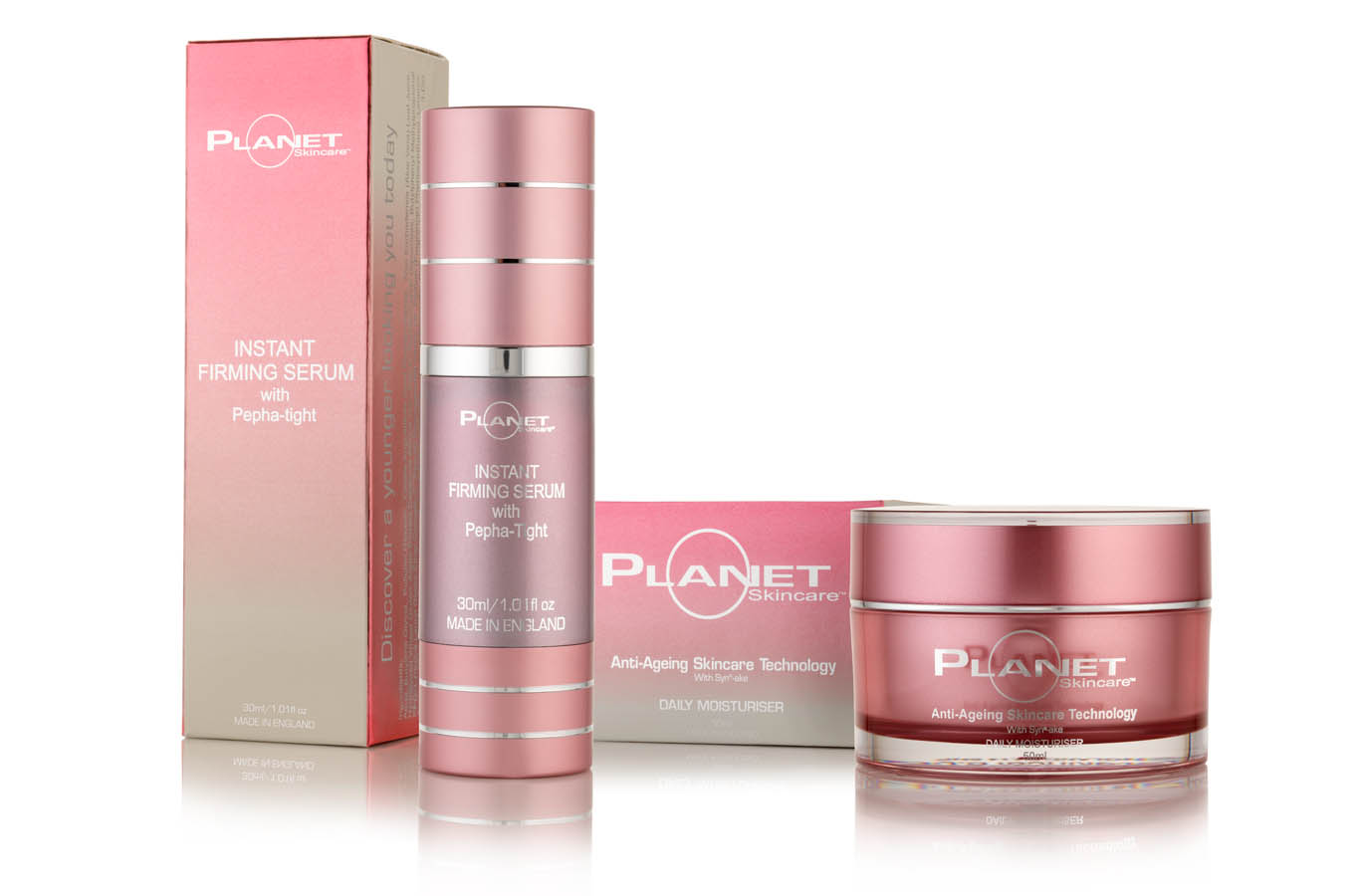 If you've never watched Absolutely Fabulous, let me just pause for a moment and tell you to quickly get your hands on season one.  I found it screamingly funny, and think you will too.
Back to this post.  The second I read about these anti-aging products by Planet Skincare, I knew it was the kind of product Patsy Stone of AbFab would fall all over herself to get her hands on.  While the character of Patsy and I have little in common, our constant search for the fountain of youth is one similarity.
Why is Planet Skincare beloved by beauty addicts across the pond?  They contain synthetic snake-venom (called Syn-ake®) which mimics the results of botox, only it's applied topically! 
Instant Firming Serum ($145, pictured at left) works in conjunction with Anti-Aging Daily Moisturizer ($115, pictured at right).  I've only recently started using this dynamic duo, but am already quite impressed with the results on my skin… especially the pesky little lines on my forehead.  I can't wait to see what the long-term benefits will be!
Want to snag them for yourself?  Click HERE to head to VitalityMedispa.net!