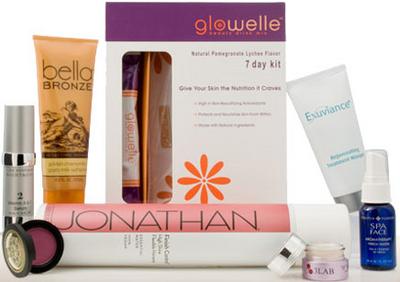 Skin, hair, eyes… the gang's all here! The team over at Beautyfix just released the second version of their fabulous service!  If you're a regular reader of Raging Rouge, you're familiar with the Beautyfix program.  But, for my newbie readers, I'll summarize to get you up to speed.
Beautyfix is a fun way for the beauty lovers among us to try new product, or score old favorites at a discount.  For only $49.99, billed quarterly, Beautyfix will ship you hundreds of dollars in product.  We're not talking sample packets, ladies.  All of the products are either full-size or deluxe-sample size.  On top of that, Beautyfix members are offered discounts on many of the brands included in each case, so if you end up addicted to a new brand, chances are high you'll get the opportunity to restock at a discount! 
Want to know more?  click HERE to head over to the Beautyfix website.
Availability is limited, so it might be too late to get Beautyfix #2, pictured above.  But don't fret… Beautyfix #3 will be launching on June 22nd!  Yet another reason to look forward to the Summer.